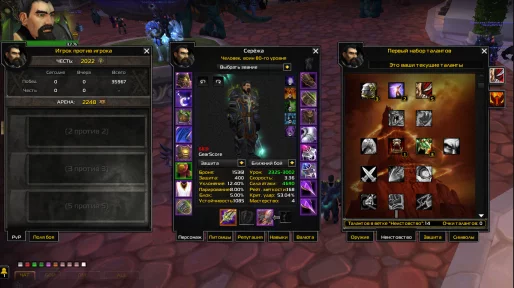 Dark Interface for WotLK
Did you know you can get yourself a darker-looking Wrath of the Lich King game client without using ElvUI? Follow this guide and you will get yourself some nice-looking UI game elements.
1. Download the zipped file – Download from MEGA
2. Extract to downloaded file with either 7zip or WinRar
3. Copy the extracted folders and paste them in <World of Warcraft Installation Folder>/Interface
Note that we paste them exactly in the Interface folder and restart your game. Don't place them in your AddOns folder or the changes will not work. As always, if you don't like the changes, just delete the folders you pasted in the Interface folder, restart the game and you will have your old UI back.