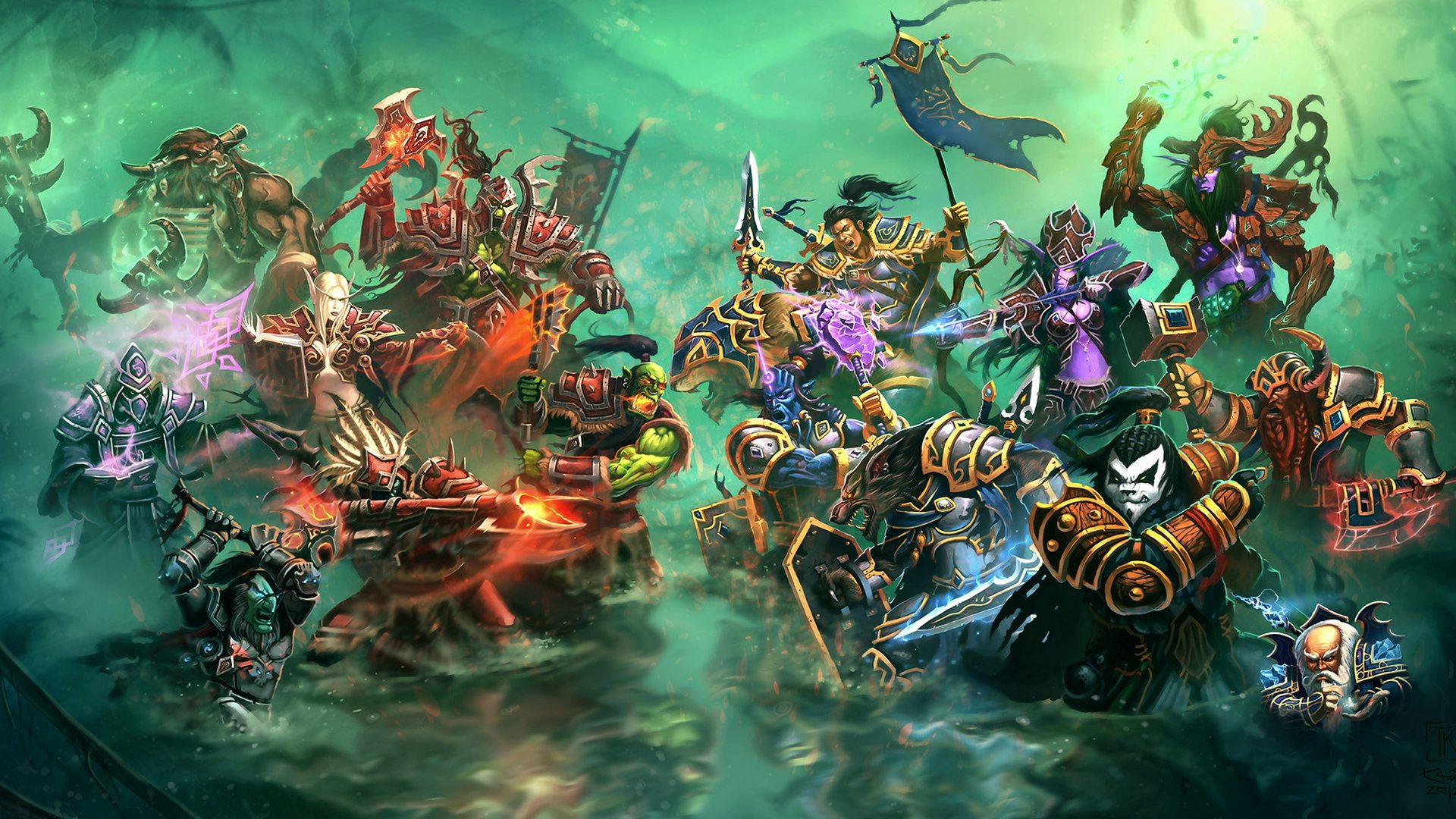 How to prepare for the launch of Frostmourne Season 3
Wrath of the Lich King (WOTLK) is undoubtedly the most popular expansion in the private server community. There are a lot of WOTLK servers coming out every year, but only a few of them manage to gain sizable attention. In 2 days, Warmane will launch season 3 of its PvE seasonal realm – Frostmourne, which means you won't have to worry about being ganked during your leveling journey.
What are Seasonal Realms?
---
Seasonal servers are private servers, progressing through the expansion content. Once the progression ends, the server is reset and players can start all over again. Usually, the progression on these servers lasts 12 months.
If you are interested in the features of Frostmourne, we suggest you read our post here. You can also see a countdown to the release (CET timezone) in our Upcoming servers section. Now, let's see how you can prepare for the upcoming launch.
Stock Up
---
Fresh servers are extremely fun. You get to start together with everyone else, which means the zones will be packed with players, fighting for quest mobs. However, Frostmourne will have dynamic respawns at the starts, so the mobs will respawn faster than normal.
Depending on the type of player you are, you might want to stock up with food and drinks for your leveling session. It's important to keep yourself hydrated, so take care of yourself first and then of your character.
Download Addons
---
Addons are super helpful, especially during your leveling. Lucky for you, our website has a neat section for private server addons that lists a lot of addons you might find useful. We suggest you take a look at the Maps & Bags categories as there are some big QoL (Quality of Life) addons that will make your gameplay much easier.
Configure your Addons
---
Configuring your addons before the launch is one of the best pieces of advice we can give you. You don't want to be the person who is fixing his addons, while everyone else plays the game. The realm is launching on the 15th of April, so the current season 2 of Frostmourne is still online, so you have time to mess around with your UI.
Note
Some addons are saving your changes to your current character name. Let's say you are pre-configuring your addons with a character named "Varian", but when the realm goes live you decide to use a different name, for example, "Thrall". If you do that, there is a high chance that your configurations will get reset and you will have to configure them again.
To avoid this from happening you can do the following:
Configure your addons
Exit World of Warcraft
Go to your World of Warcraft game directory
Open WTF > Account > ACCOUNTNAME > Frostmourne
Find the folder that has the name of the character you used to configure your addons (ex. Varian)
Duplicate the folder
Rename the duplicated folder to your new character name (ex. Thrall)
That's it! Now if you log in with your character Thrall, you should have the exact same configuration as on your Varian character.
Find a Guild
---
Guilds are a big part of the game. The majority of guilds are using Discord, so most probably there will be voice chats open with people leveling together and having fun. You can find a guild via the official Warmane forums or you can use the unofficial Warmane Discord. In this Discord server, you might actually find join or create a leveling group for questions or dungeons.
Login Early
---
In both Season 1 and Season 2 of Frostmourne, there were queues of players, so it's safe to assume the same will happen in Season 3. Donators are able to skip the queue and log in instantly, but if you are not a donator you might get stuck in the queue. To avoid that make sure you log in around 1 hour before the launch and just sit on the character selection screen. Use your mouse to spin your character from time to time, to avoid the automatic disconnect.
Have Fun
---
These are the best tips we could think of. Now, go ahead and have some fun!